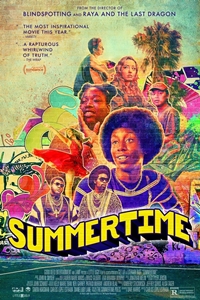 Movie Information
Release
July 9th
Rating
R
Advisory
for language throughout and sexual references.
Genre
Drama
Runtime
1:35
Director
Carlos López Estrada
Cast
Tyris Winter,
Marquesha Babers
Synopsis
Over the course of a hot summer day in Los Angeles, the lives of 25 young Angelenos intersect. A skating guitarist, a tagger, two wannabe rappers, an exasperated fast-food worker, a limo driver- they all weave in and out of each other's stories. Through poetry they express life, love, heartache, family, home, and fear. One of them just wants to find someplace that still serves good cheeseburgers.